Salmon fillet
2 oanges
2 lemons
2 limes
2 kilos of coarse salt
700g of sugar
Optional : a dash of vodkaBlinis
Cut into slices oranges, lemons, and limes.
In a bowl, mix the lemons and limes with 2kg ofcoarse salt and 700g of sugar (you can add adash of vodka if you want)
Place the salmon in a dish.
Put the marinade over it and leave it in thefridge for 24 hours.
Cut the salmon into thin slices a nd serve withblinis.
Chef's tip: when serving, add a little dill creamsauce or a lemon zest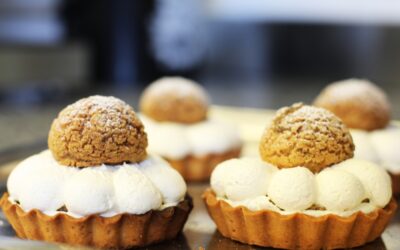 Fried foie gras, roast apples and a reduction of raspberry vinegarIngrédients  Pie Crust - 75 g sugar - 2 egg yolks - 135 g flour - 15 g bitter cocoa powder - 90 g butter Coffe Mascarpone Mousse - 375 g mascarpone - 3 eggs - 75 g sugar - 3 teaspoons coffee extract -...
read more