Our olive groves are all cultivated in the beautiful Languedoc-Roussillon region, on our own estates: Clos Astelia, Domaine Nicole, Domaine les Verrières, Mas des Tannes, Château des Crès Ricards and Château Martinolles.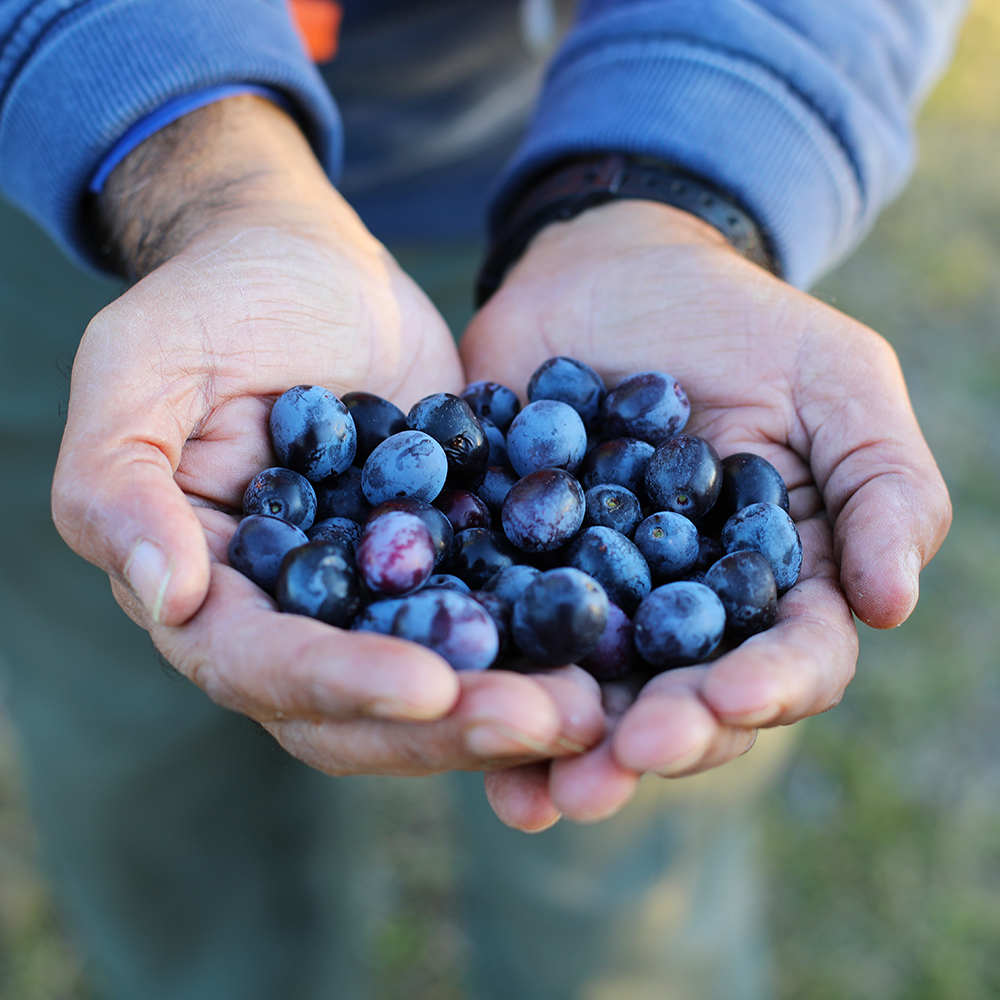 Our olive oils are made from a blend of local olive varieties: Lucca, Aglandau, Bouteillan, Picholine, Olivier, Verdale and Clairemontaise. Our olive trees are cultivated according to organic and sustainable practices allowing a high quality.
We harvest our olives from September to November. They are sorted manually then meticulously crushed, pressed, and filtered in our oil mill in Montagnac. Thanks to this process we obtain a high-quality of extra virgin olive oil.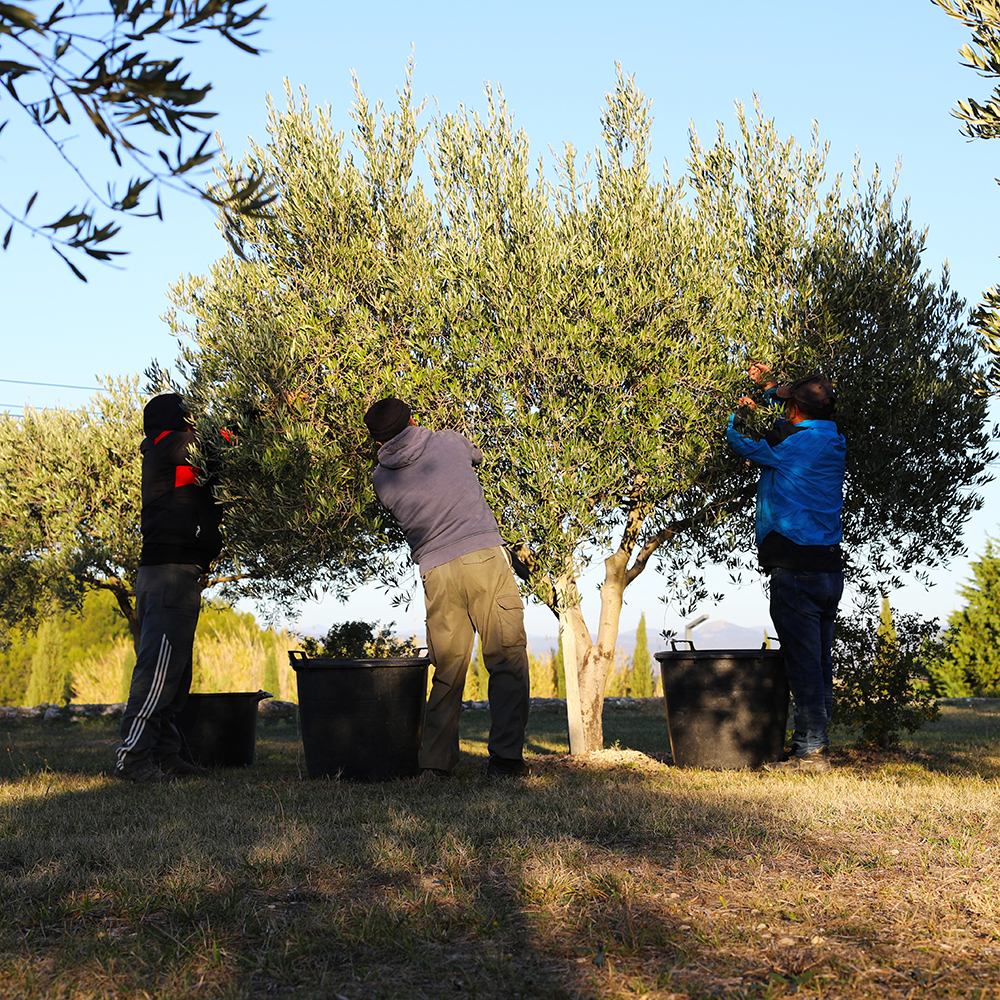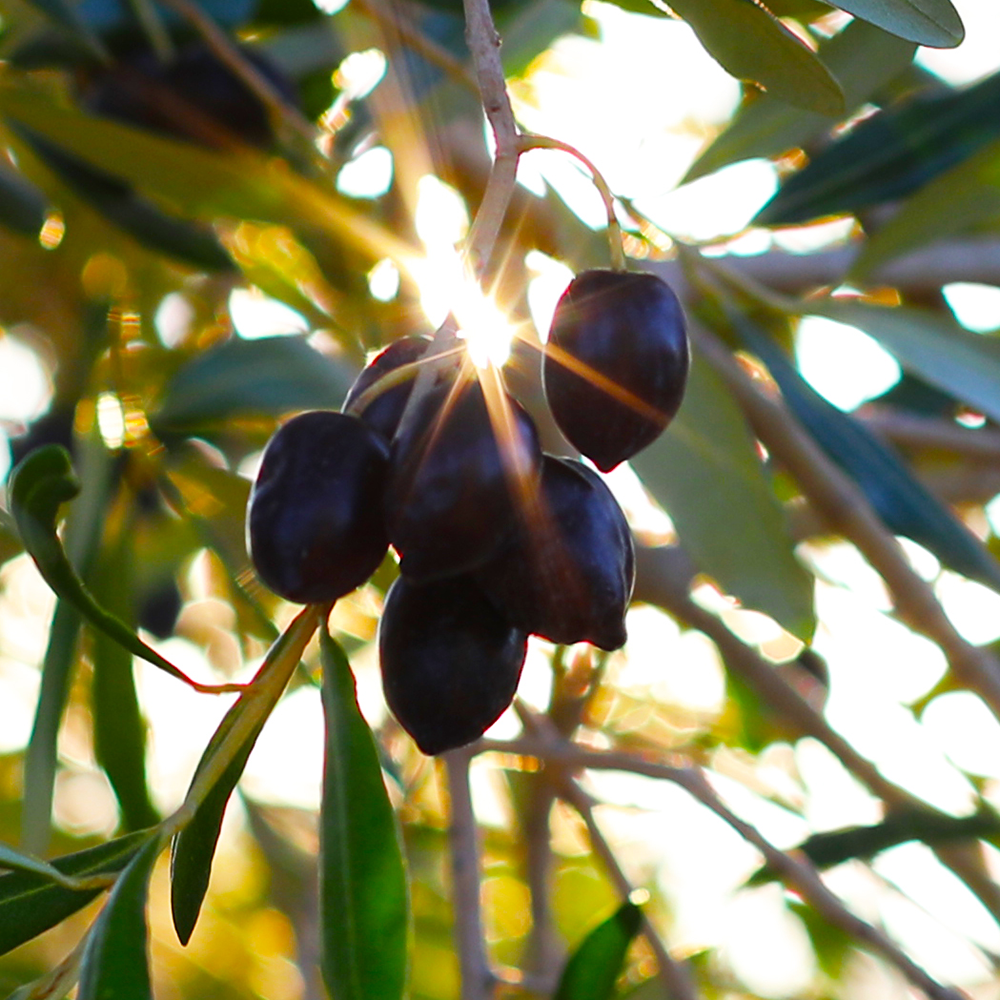 Our olive oils are obtained from our olive groves, without additives nor addition of other oils. They are obtained only by mechanical processes and do not undergo chemical treatment or refining.
Where to find our olive oils?
Find our olive oils on sale at our Côté Mas boutique in Montagnac (34) and Lauriga in Thuir (66) or on our online store: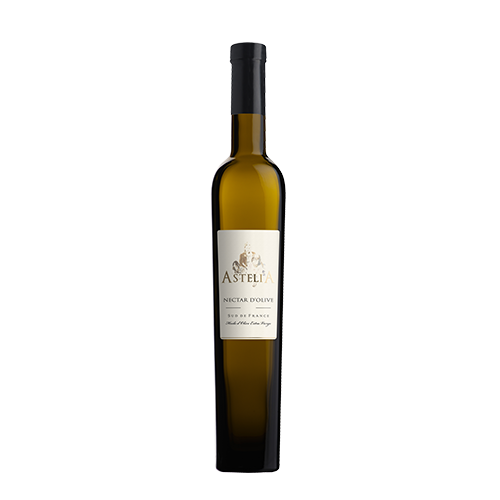 TASTING NOTES
Color: gold, with green reflections
Nose: deep, grassy, and nutty
Palate: lively with a nice bitterness
Food pairing: with a homemade focaccia and a dry-cured ham or a scallop tartare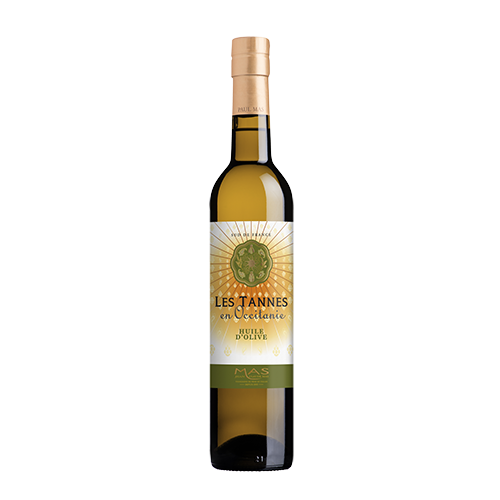 TASTING NOTES
Color: gold with green reflections
Nose: floral with hints of toasted bread
Palate: sweet and fruity with a good length
Food pairing: with a beef carpaccio on a beef heart tomato and fresh burrata
We also offer our Les Tannes en Occitanie oil in a 3 and 2-liter container.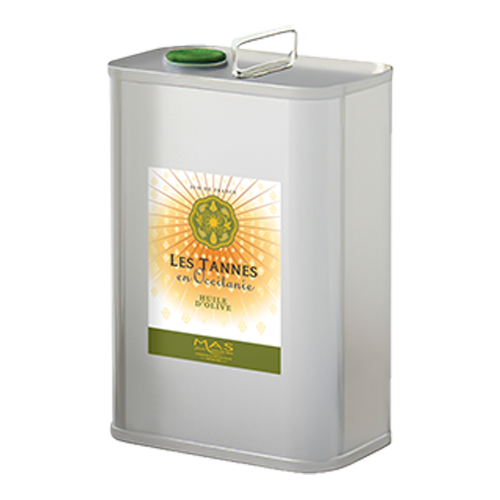 Just like our wines, our olive oils have their own and unique aromas, which is why we carefully select each variety of olives that create them.