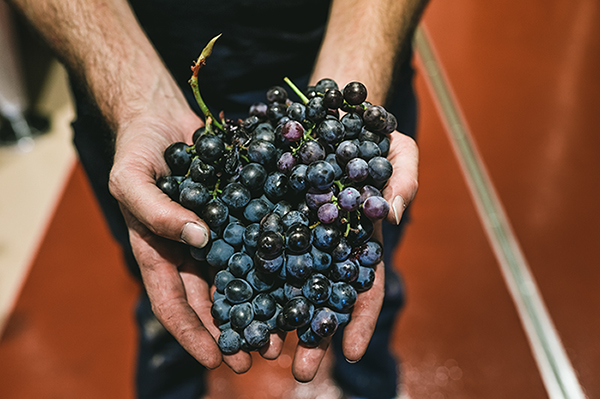 Following the frosts which strongly affected the 2021 harvest, this year we're happy to report a strong production with very healthy grapes. The 2022 harvests were very early, with some Domaines beginning on August 7th. They were then very spread out, because of a succession of episodes of rain until mid-October. « 2022 was like
Les 24h du Mans : you go fast, you stop, you go fast, you stop… » said Jean-Claude Mas.
Weather
Summer 2022 was hot with a lack of rainfall. Because of spring frosts and variable amounts of rain in certain areas, the harvest started very early on this year (one of the earliest since 2003). The vineyards of St Hilaire and Malras in the Limoux appellation started their harvests on 15 August with the sparkling wine grapes (Sauvignon Blanc, Chardonnay, Pinot Noir…).
Due to the lack of water, the ripening slowed. On the 1st September, the vines visually appeared at the growth stage usually seen in October. One could see a real difference between the parcels close to the river and those which weren't, which showed signs of hydric stress.
In September, in Limoux there was around 16mm of rain more than the previous year, at 190mm. These extra rains did not affect the quality of the grapes. As conditions generally were still warm and dry, botrytis was not able to take hold.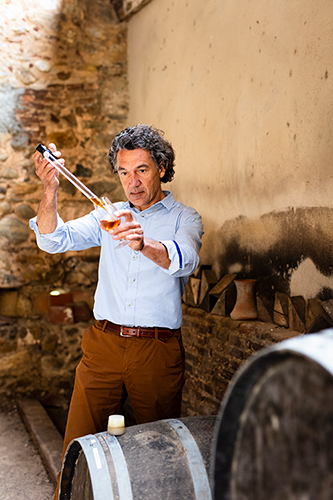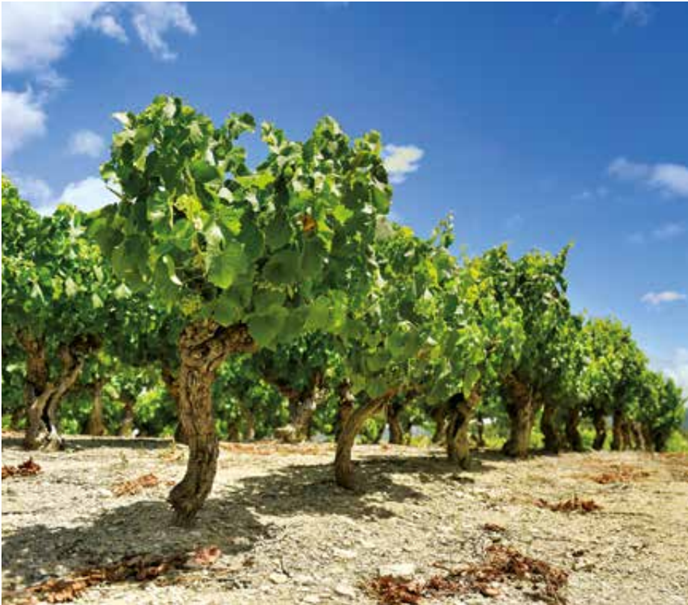 Effects of global warming
It is not just a question of temperature. What is very noticeable is the late frosts, and heavier and more frequent floods. Average temperatures are roughly -2C in Winter and +2C in Summer compared to the norm. The biggest worry is late frosts. There are various methods available to counteract frost, but they are not always available or workable. The most readily available solution is to cover the buds with water in order to create a protective barrier around them, but not all vineyards have access to sufficient water to implement this. The candles are another method, but very expensive, as are wind turbines. We have to think instead of late budding rootstocks and plan for later pruning, The new measures need to be anticipated for the next 20 years. This is the difficult side of viticulture, one cannot think short term…
The harvest
The harvest was finished at the beginning of the month of October. Harvesting was done as much as possible in the night to avoid oxidation of the grapes. The hand harvesting was difficult because the temperatures quickly soared to 30C or more by the end of the morning. The harvests done by hand are for grapes destined for sparkling wine as there must be no contact with the skins. Hand harvesting is ideal for this because the sorting is thus kept to a minimum.
For the still wines, it is desirable to have a little extraction. In this case, mechanical harvesting is not a problem, because the light sorting will bring some contact with the skins and therefore a higher extraction.
The  grape varieties
Sauvignon Blanc: the harvest started a little early so as to keep a good aromatic profile and acidity. After the alcoholic fermentation, it shows attractive aromas, good balance and a nice level of alcohol.
Chardonnay: good level of alcohol, and attractive acidity. After the alcoholic fermentation, it will take a little time to open up. The balance is excellent.
Chenin and Mauzac: attractive acidity and pretty aromas.
Viognier: rich, expressive, very candied with good body and plenty of weight.
Grenache Blanc: elegant, balanced with notes of pear, fresh pineapple and acacia flowers.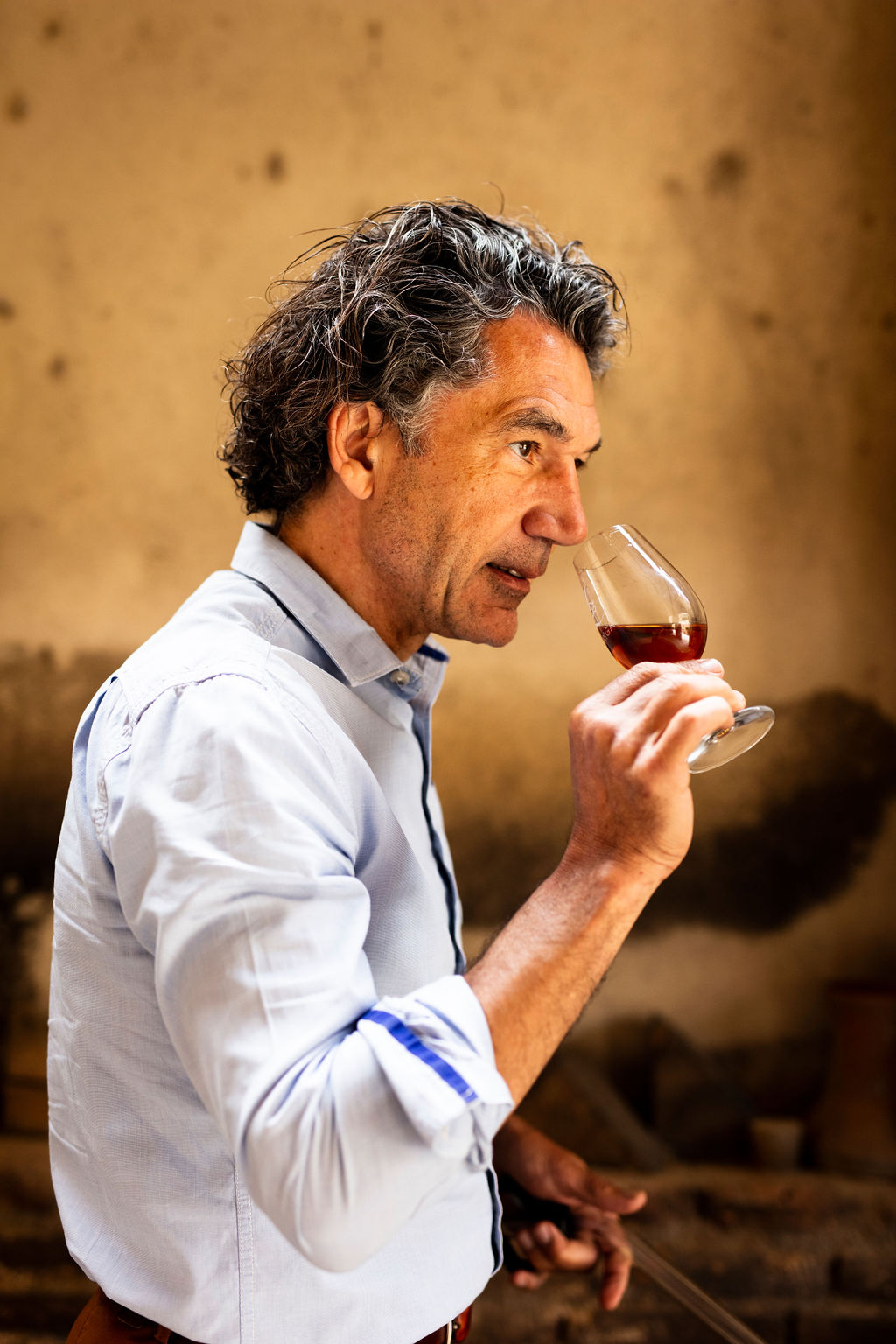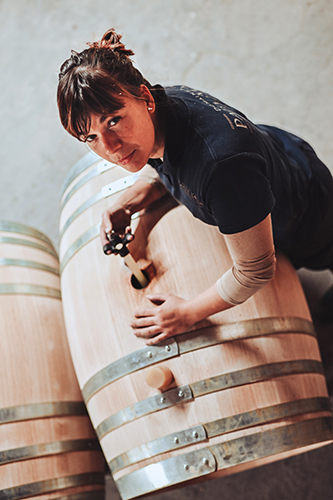 Marselan: a good depth in the mouth and ample structure with spicy and fruity aromas. It has survived the dry conditions this year very well, with no compromise between quality and quantity, both are present! Sparkling wine grapes: an excellent base, the grapes are fresh, full of sunshine and fruit. They are slightly less acidic than last year. Pinot Noir: good colour, a happy vintage with nice cherry notes. Merlot & Cabernet Sauvignon : they have reached full maturity and, somewhat surprisingly, show no trace of any pepper notes. Syrah: aromatic expression and structure meet together! Red fruit, licorice, cocoa and tapenade, some methol; this is not brunch, but this harvest's Syrah!