Design
Conceived with the theme of nature, this bottle immediately captivated Jean-Claude Mas. Endowed with 'abundant nature', its uniqueness and artistic signature perfectly embody his idea of how to marry wine with art. This vessel is a real technical challenge, which makes its whole originality and beauty unique in the world.
The Flute Gothic was AWARDED by Luxe Packaging Insight in their Wine & Spirits bottle category.
This is a premier luxury competition for creative packaging, rewards the best innovations in the luxury packaging industry each year.
A major event with 24 years of experience and an Awards ceremony during the Luxe Pack Monaco trade show.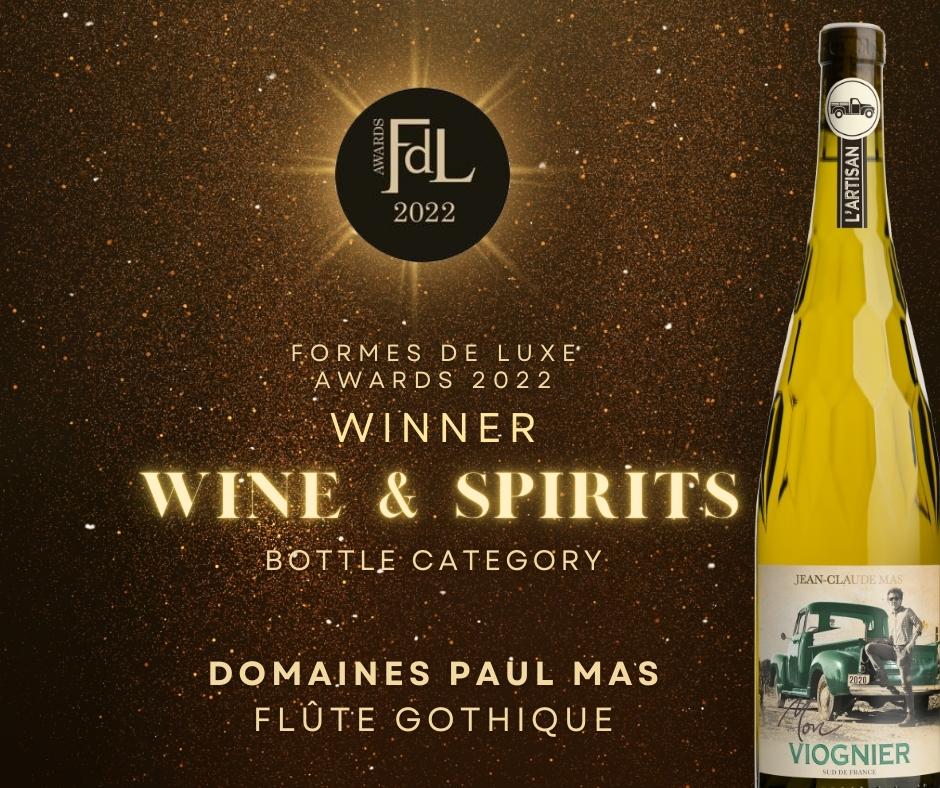 Indigenous grapes of the Languedoc
The MON/MA range from Jean-Claude Mas is made up of blends and single varietal wines from noble and traditional grape varieties, such as Viognier and Grenache, which are historically entwined with the story of Domaines Paul Mas. These varieties fully express themselves on the Languedoc terroirs offering fruity, pleasant and easy-drinking wines.
Antique cars
It is a long-standing love for Jean-Claude. Before becoming a winemaker, he dreamt, as a child, of being a racing car driver. It is only expected that one of his passions is linked to this exceptional range.
This elegant bottle, traversed by asymmetrical and organic curves, is now the exclusive bottle of the wines:
Jean Claude Mas, Mon Rosé
Jean Claude Mas, Mon Viognier
Jean Claude Mas, Mon Gewurztraminer
Jean Claude Mas, Mon Grenache
Jardin de Roses
You can discover these wines at our wine merchants, in our Côté Mas wine shop in Montagnac or on our online store.
This creation is the result of the 2018 edition of the Verallia Design Awards, the competition organized by the French glassmaker, challenging students and young graduates in design, packaging & Fine Arts for 12 years. The project seduced Jean-Claude Mas, then a member of the Verallia Design Awards jury, for its rural luxury.