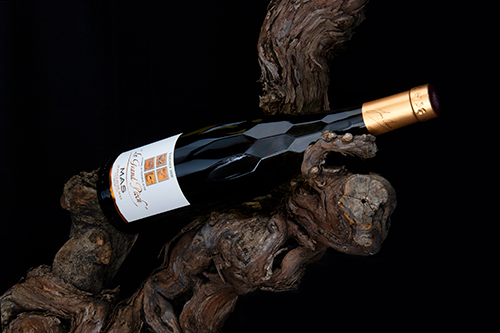 The 2022 Packaging Oscar
This is a new award for our Flûte Gothic, a bottle designed and produced by Verallia. Organized by Infopro Digital, the publisher of Emballages Magazine and Plastiques & Caoutchoucs Magazine, this competition is a showcase for innovation and know-how of brands and converters. This competition is a meeting place for manufacturers of components, materials, packaging, machines, equipment or service providers who have developed innovative technologies, features or design. It was during a beautiful evening at the Élysées Biarritz, which brought together more than 200 packaging specialists, that our bottle received its Oscar in the "glass" section, in the "Transformation" category.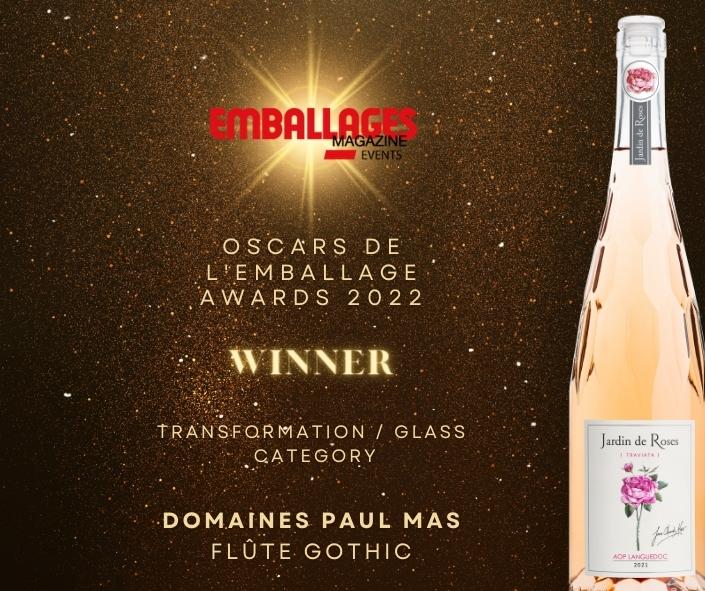 The Flûte Gothic, a design that charms
This award echoes the prize won in October by the magazine Luxe Packaging Insight. Its asymmetrical and organic curves, its fine lines, driven by an ascending dynamism like gothic architecture, have once again seduced a jury. This bottle seduced Jean-Claude Mas when he was a member of the jury for the 2018 Verallia Design Awards.
The Flûte Gothic, beautiful and eco-responsible
For a weight of only 600 grams, this lightweight glass bottle limits its impact on the environment. A major feature, which did not escape the jury members of the Packaging Oscar.
Find the Flûte Gothic with our following wines: