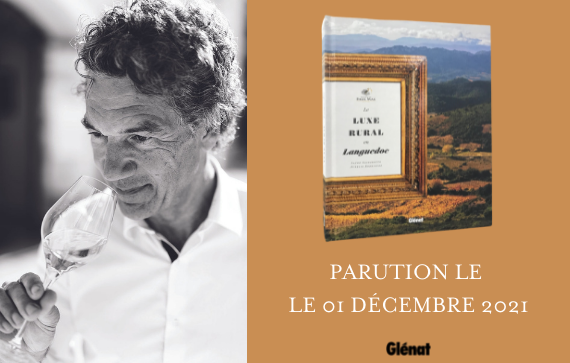 Jean-Claude Mas is proud to introduce his book:
"Rural Luxury in the Languedoc"
"For us, innovation and tradition come together to nourish a philosophy that we define as 'rural luxury': we want to create affordable great wines and stimulate real emotions, only from the senses. Isn't that today's luxury? "
Through this book, Jean-Claude Mas shares the passions that animate him daily: landscapes with strong personalities; obvious, subtle, or complex wines; the pleasures of taste at his Côté Mas restaurant, the love of horses; the need for simple products; a sense of noble materials, art and craftsmanship …
The whole world in a nutshell, and a wine concept that has proven itself since Domaines Paul Mas have been awarded producer of the year 2020 according to Bettane and Desseauve, European Winery of the Year 2020 by Wine Enthusiast magazine; best French producer 2021 and for the third consecutive year, by Mundus Vini.