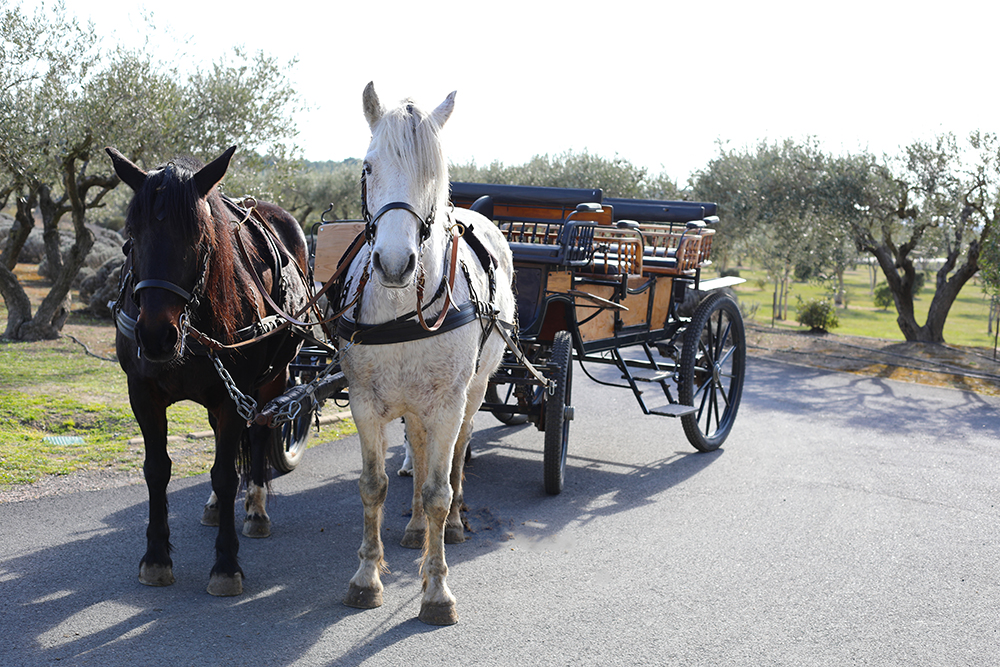 News from Château Paul Mas' vineyards: work companions for Eden!
Ulka and Abbey joined Eden to work on the animal traction in the vineyards offering us recreational and discovery new activities!
It has been two years since Eden joined the Domaines Paul Mas team. Two years that this Comtois mare has been ploughing the soil, weeding, and transporting the harvest.
Work in the vineyards
Although this method is slower and more intensive than modern machines, it offers many perks.
First, animal traction is more environmentally friendly. Unlike machines, animals do not emit exhaust fumes that are harmful to the environment. A well-trained horse can work in areas that are difficult for machines to access, offering a more efficient vineyard maintenance.
In addition, animal traction in the vineyard helps preserve local biodiversity. Animals tend not to crush the small plants and insects that live in the vineyard, unlike tractors. The animal traction helps to maintain a healthier ecosystem.
Finally, animal traction allows to preserve traditions. By using animals to work in the vineyards, Jean-Claude Mas perpetuates ancestral working methods that have been passed down from generation to generation.
Eden's work is more than remarkable in our most noble vineyards. It was time to help Eden by growing our team of horses specialized in animal traction to cover more vineyards.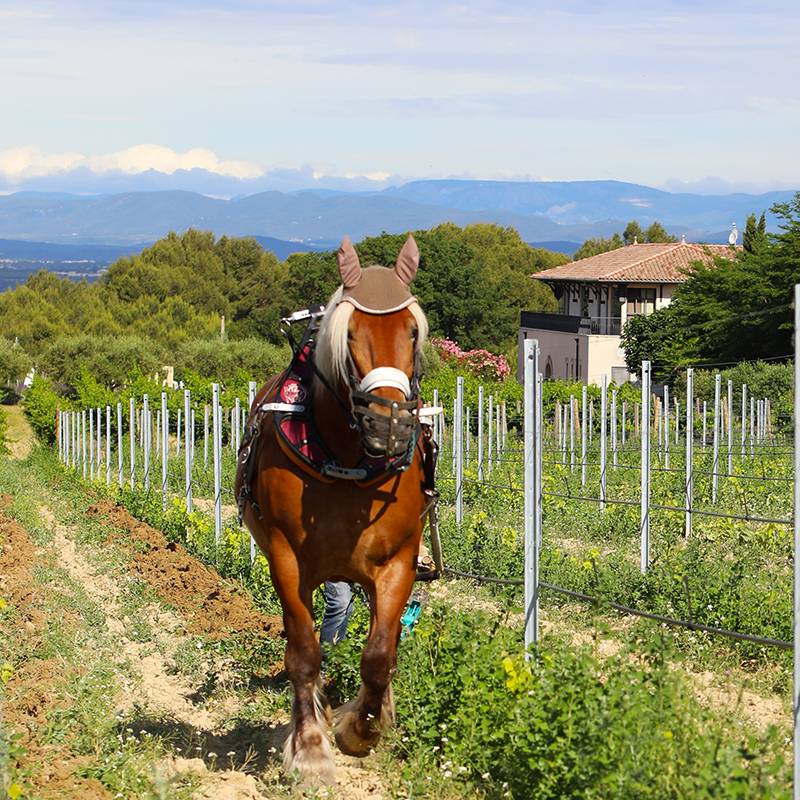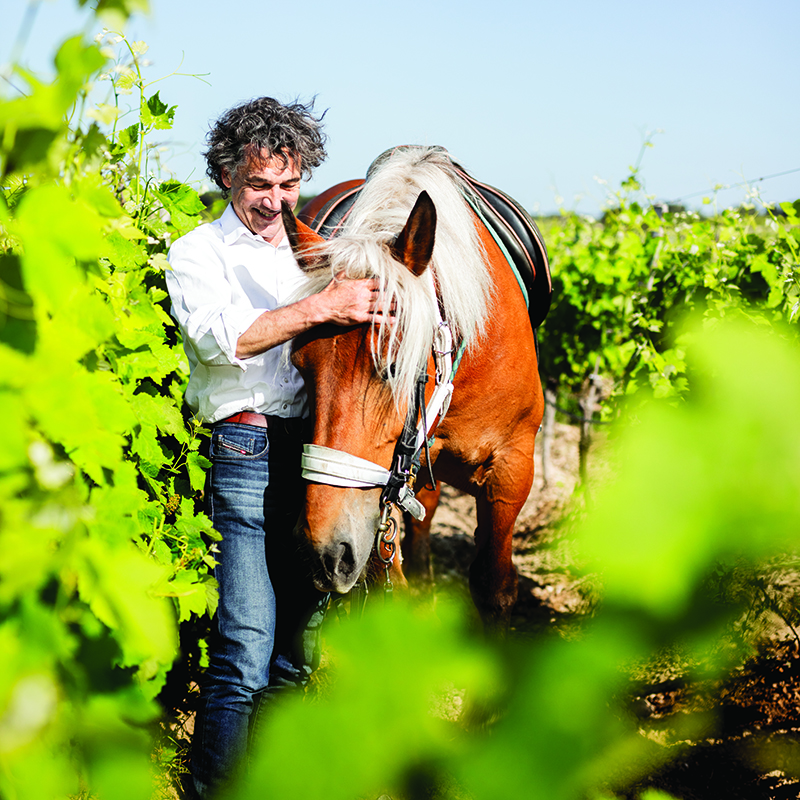 Work diversification, a key element of animal welfare
Work diversification is an important part of a horse's welfare when using animal traction. Horses pulling carts, bucking machines and other farm equipment can easily fall into a monotonous work routine, which can lead to boredom and frustration.
To avoid this, it is important to vary the work and activities offered to the horse. That's why we offer carriage rides in the vineyards!
This new activity will contribute to improve the health and physical condition of the horses by soliciting different muscle groups and avoiding injuries related to the repetitive movements.
A new activity in Château Paul Mas' vineyards, in Montagnac
NEW ACTIVITY IN CHÂTEAU PAUL MAS' VINEYARDS, IN MONTAGNAC
Carriage rides are a unique way to discover the vineyards. They allow you to enjoy the landscape while learning about the history and culture of the vineyards. But these rides also have a positive impact on the environment and the local economy.
Horse-drawn carriage rides are an ecological alternative to motor vehicles. By using horses for transportation there are no exhaust emissions and therefore no air pollution. This helps preserve air quality and reduces the carbon footprint of tourist visits.
Horse-drawn carriage rides also offer a different perspective of the vineyards. Allowing more time for visitors to learn more about the different grape varieties, viticulture, and winemaking traditions of the region. This contributes to the preservation and promotion of the local wine culture.
Finally, horse-drawn carriage rides offer a unique and memorable experience. Carriage rides allow you to move at a slow and steady pace, offering a different perspective of the landscape. Visitors can fully enjoy the natural beauty of the area while relaxing in a casual atmosphere.
Visit us and let yourself be transported into a world of beauty and flavors by visiting our estate in a horse-drawn carriage.
A unique experience that will allow you to discover our vineyards in a different way while offering a recreational activity to our hardworking horses!