Paul Mas RosOrange
"A SUBTLE BLEND OF ROSÉ AND ORANGE"
This year, in response to the consumers' interest to orange wine, particularly in the United States, and with the rosé market holding steady, Jean-Claude Mas, always looking after his consumers interest, is launching a new cuvée based on innovative winemaking! RosOrange.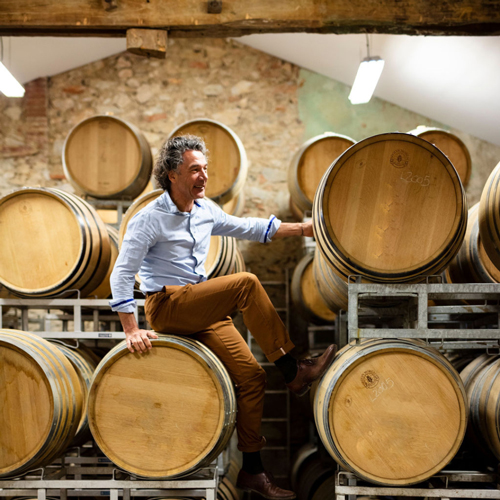 "When Orange wine came into the market, many asked me if I was planning to produce one. This took me back to 1998 when I created a Chardonnay vinified as a red wine. This method gave us a white wine with more polyphenols. I then worked on an orange wine before orange wines became popular."
Jean-Claude Mas
RosOrange takes the best of both rosé and orange wine worlds. A subtle co-vinification of rosé and orange wines, bringing a complex and singular savoury wine, breaking the codes! The blend is made up of Cinsault, Grenache Noir and Grenache Gris, which contribute to the rosé, and Macabeu and Vermentino for the orange wine.
Vinified from organically grown grapes, respect for the soil and nature is an essential condition for Jean-Claude Mas to produce quality wines. The use of chemicals has been banned from our vineyards for many years. "Organic viticulture is a value, not a sales argument. Most of our vines are grown according to organic principles, because we believe that a living soil produces better fruit. We don't ask for organic certification on all our vineyards, because what counts is our philosophy."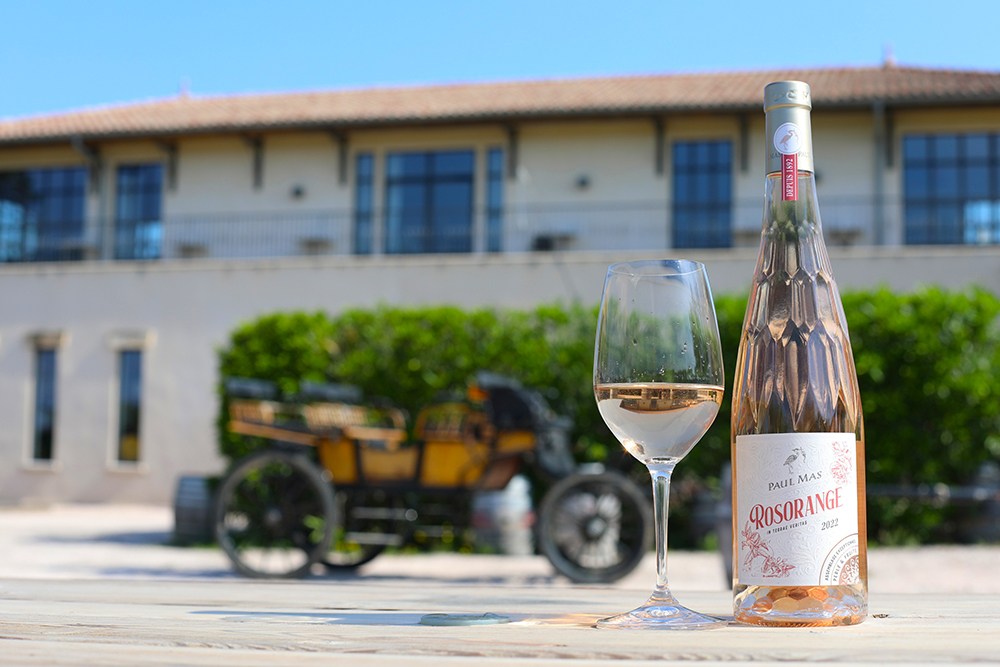 On the shelves, RosOrange's pale amber color is the perfect illustration of its innovative blend!
Its bottle has also been carefully chosen, as it is bottled in the Flûte Gothic, Jean-Claude Mas's exclusive signature bottle. Winner of several packaging awards in 2022 (l'Oscar de l'Emballage, Formes de Luxe), with its elegant curves reminiscent of lush nature, it was the logic continuity for Jean-Claude Mas to merge these two innovations.
On the nose, intense notes of candied citrus fruit, orange peel and quince. On the palate, a pearly texture with subtle tannins, this wine will offer you fruity notes. The freshness of a rosé combined with the character of an orange wine!