Wine gives endless pleasure. That is what we are all about"
Jean-Claude Mas
countries drink Paul Mas Wines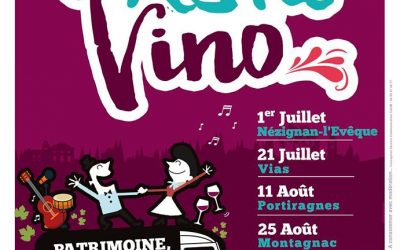 Festa Vino is the name of the musical evenings organized since this year in the villages of Agde-Pézenas agglomeration.
It is an opportunity to discover beautiful places while enjoying the food-trucks that cook on the spot their specialties.
Côté Mas
Côté Mas Tables & Vins, Domaines Paul Mas' restaurant, is a haven for food lovers, with the spirit of 'luxe rural' at its heart.
>> More info