This estate was created in 1960, at the place we call Crès Ricards, in the village of Ceyras. Fifty years later, Jean-Claude Mas acquired its 28 hectares (69 acres), fascinated as he was by the fantastic terroir of the Terrasses du Larzac, which produce silky wines with intense flavours.
Our "garage" wine
At the foot of the Mont Baudile, this vineyard offers a unique geography, with its red earth, slates and pebbles.
Yields are low and the berry selection is very strict which is essential to produce generous wines! Here we produce the cuvées Oenothera, Stecia, Hauts de Milési, Alexaume as well as a few varietal wines.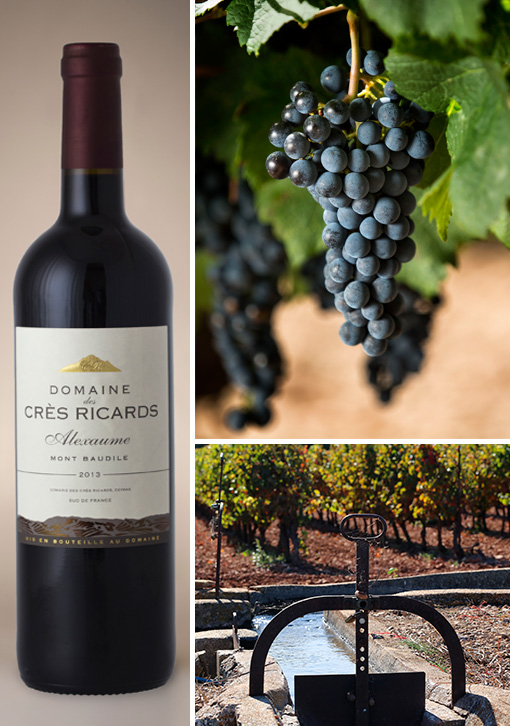 Terrasses du Larzac
Situated to the north west of Montpellier, the Terrasses du Larzac vineyards are heavily influenced by the cool air from the high Larzac plateau, symbolized by Mount Baudile which peaks at 850m (2800ft).
Geographically, it is pretty unique, with day/night temperature variations occasionally as wide as 20°C (68°F) in summer. This means the grapes mature slowly and steadily, resulting in the wines' freshness and aromatic complexity.